If you're someone who likes to spend a lot of time in your kitchen and wishes it were a little more organized, you've come to the right place! Most kitchens are only equipped with cabinets, which are great but don't offer any additional storage when needed. Today, we're going to share some of our favourite kitchen organization idea that go beyond cabinets.
​Pegboards and Hooks
Our aim is to help you find square footage where you didn't think there was any and using your walls as storage space is one easy and efficient way to do this. With pegboards on the walls you can hang your pots and pans and even utensils, not only does this look very quaint but it frees up cabinet space you can use for other items. Attach hooks behind your door and on your cabinets to hang hand towels and other cloth items.
Keyholder Cum Magazine Stand Medium - Rich Wanut - Shop Now
Keyholder Cum Magazine Stand Long - White - Shop Now 
Use the Tops of Appliances
Think about your fridge, microwave and even washing machine. As useful as these are, they can go the extra mile for you if you start putting the space above these items to good use. Think about spreading newspaper or cabinet liners on top of your fridge for example and use this space to house tins, boxes and bottles. Another great kitchen storage idea!
Earth Bottle - Shop Now 
Ceramic Artika Studio Pot Glazed Serving Bowl - Shop Now 
Windows
If you love that you have light filtering into your kitchen then you've got a great kitchen organization idea right under your nose. Use your windowsill to grow herbs and micro-herbs or even stack plates and glasses here. This will add to the rustic vibe of your kitchen while giving you a little more storage.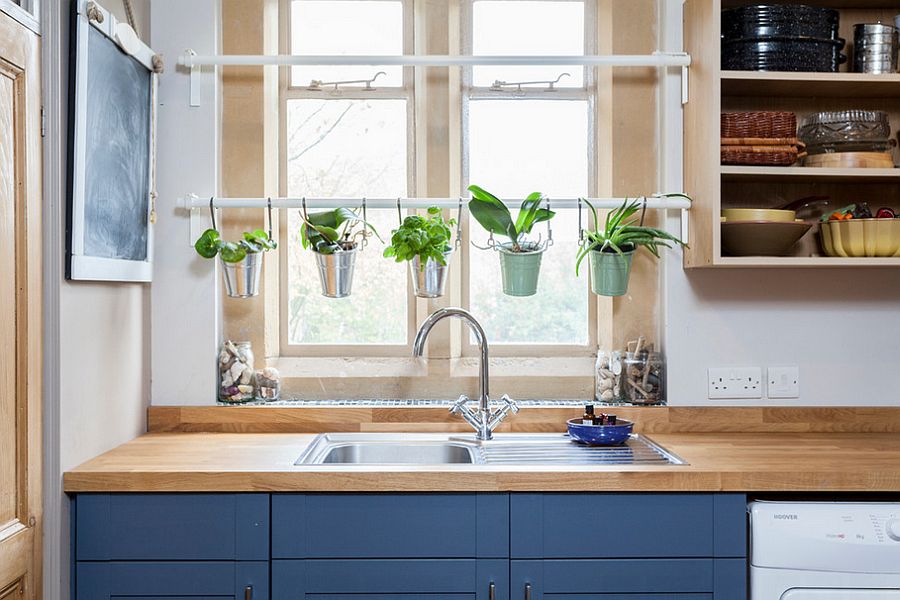 Write-on-me Planter - Heart Blue - Shop Now
Concrete Planter - Small - Shop Now
Add in Shelves
A tall shelf might not be your idea of kitchen décor but it will help you find a home for things which otherwise end up lying on top of your counters. When you have overflowing cabinets, the best thing to do is to invest in one large organizational piece and use this to keep everything from your utensils and pans to Tupperware and dry ingredients.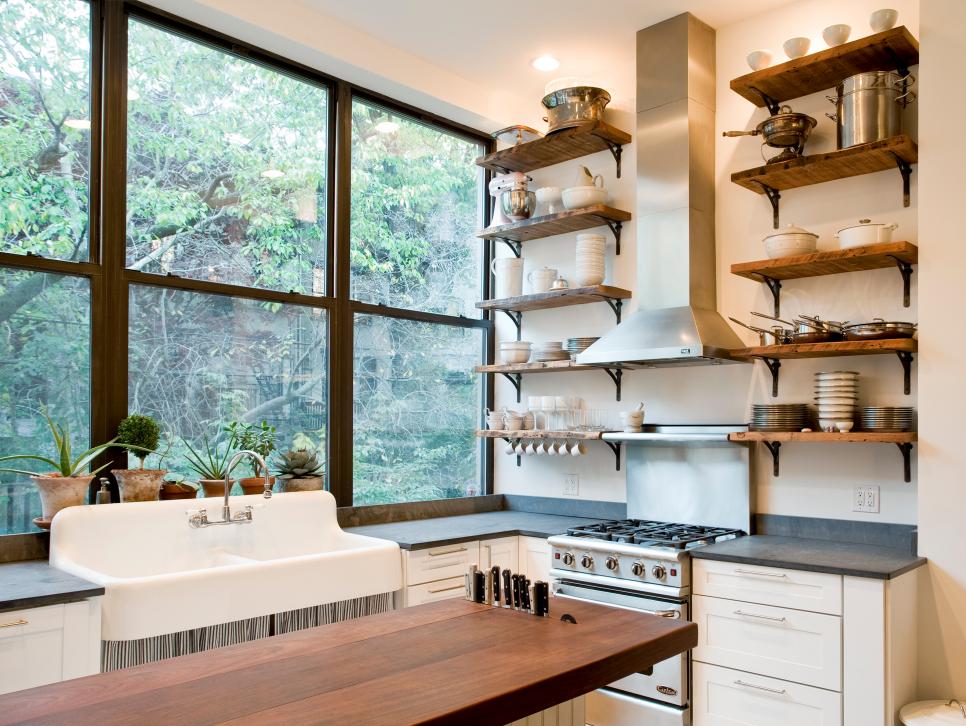 Ladder Storage Shelf - Shop Now
Magnets
Magnets are a great kitchen storage idea apart from showing off all the fun places you've travelled to! You can use a long knife magnetic that you stick on your wall to hang your knives so you reduce the space they take up in the utensil drawer. You can also try to use the magnets on your fridge as a place to stick up important phone numbers, shopping lists and notes so you have everything handy.
Having a small kitchen does not mean that you need to start getting rid of your crockery and pots! All you need to do is find smart ways and unique kitchen storage ideas to efficiently organize and clean up your kitchen.