You've heard the saying that good things come in small packages? Well, that's exactly how we feel about powder room design. Powder rooms are usually an extra half-bathroom that only contains a toilet and sink located off the living room or dining room. It's made so that guests can have easy access to the bathroom without having to go into a bedroom. These rooms are often compact and deceivingly hard to decorate. However, for us, a powder room is the perfect canvas on which to live out your wildest décor fantasies!
Tropical Theme
This is one of our favourite glamorous powder room design ideas! Being a small space, you can really go crazy and use references that you could never use in a large room. For this theme, we would suggest choosing a playful tropical printed wallpaper and then working around this. For example, add a few plants on a shelf, put up artwork that reflects this theme and you can use neutral coloured linens.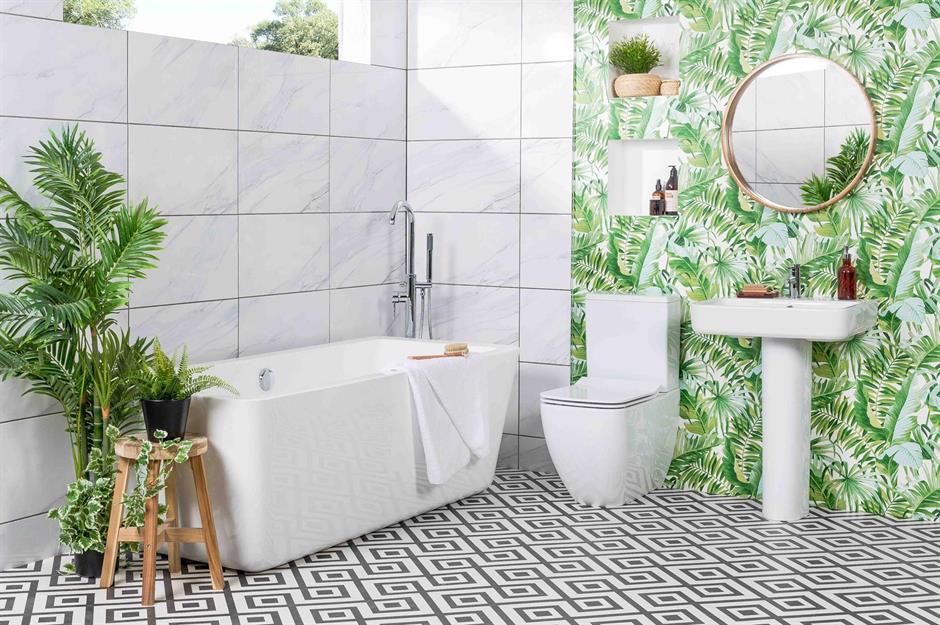 Neutral Theme
Another great idea for powder room décor is doing something very minimal and stark. If you are able to change your fittings, think of using wrought iron and glass to create a very neutral look. You can then add white or black tiles and marble walls to give it a really glamorous feel. By keeping everything very light, you will also make the room seem bigger than it is.
Jewel Box Theme
This is an idea that isn't for everyone but one that we think makes for a very glamorous powder room! The idea here is to use rich jewel tones like burgundy, purple, teal and mustard and decorate your powder room with these. You want the room to feel plush and luxurious so you will need lots of bold brass and gold fittings and accents to create this look. You can paint the walls with bold colour and then use the other to complement this wall. Not only is this a very powerful statement, but it's also quite fun and adventurous.
When it comes to powder room design, there are a few key elements you can play with which include the walls, the lighting, the fittings and then accents. Once you have a mood in mind, find pieces that fit into that theme to create a space where you can live out all your décor fantasies!