Living in a big city often offers the unique challenges of having a small home as most inhabitants live in high rises and congested areas. When it comes to making the most of a small space, all you have to do is plan properly and think outside of the box. For example, what are small living room seating ideas? How do you make space for guests when you don't have enough seating area? Let us help you figure this one out!
The Layout
A living room is where you will spend a lot of your time especially when you are entertaining and socializing. If your home does not have a lot of seating in this room, don't worry, you can create seating. When it comes to planning your layout, try to consider the following. Do not place too much furniture in front of windows and balconies and these will block out light. Try to find multi-functional pieces of furniture and use them on the periphery of the room. For example, a trunk against the wall where you can place books but also throw on some cushions and use this as extra seating. Keep your biggest piece of furniture such as your sofa, against your largest wall to create a feeling of space.
Picking Out Furniture
When you are figuring out a small living room seating arrangement, we say less is more. Keep your furniture on the smaller side because you don't want it to clutter your space. Avoid bulky sofas and plush armchairs and choose more modern, minimal pieces. Look for small settees, comfortable chairs and footstools that can double up as seating.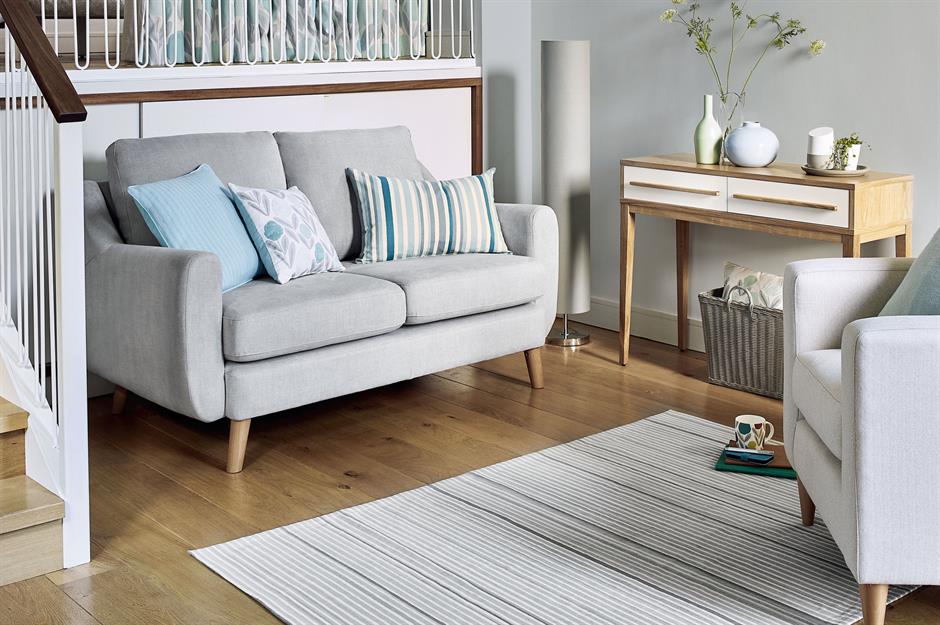 Nooks and Corners
Now that you've sorted out your furniture, what about the other parts of your home? Although it can be a bit counterintuitive to think of filling up a space, we suggest picking one corner as the focal area and placing a seat there along with a shelf and maybe a side table. This singular piece that doesn't belong to any other set will create the feeling of having more space in your room than you actually do. Also, add in mirrors and light coloured paint or wallpaper wherever possible. The last thing you want to do is make your space seem more crowded than it is.
Now that you know everything you need to about small living room seating furniture, all that is left is for you to get in touch with us! We can help you choose the ideal pieces for your space to reflect your personality while still being functional and stylish.